Clean Agent Fire Suppression Systems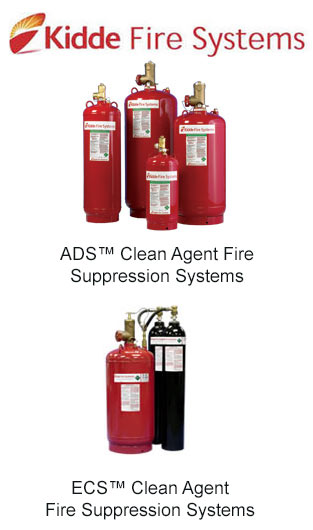 Most enterprises operate with expensive technology and equipment. If it is mission-critical, you need to protect it.
Nebraska Safety and Fire Equipment, Inc. offers a broad range of fire suppression solutions that are customized to address special hazards, including FM-200, CO2, and Halon systems.
Fire suppression systems are designed to quickly detect and suppress fires to minimize damage, clean-up, and downtime. Such systems are typically used to protect:
Computer rooms
Sub-floors
Critical file storage rooms
Telecommunications facilities
Financial records
Historical sites, museums, art galleries, archives
We make sure your fire suppression system is tested and ready to go when we turn it over to you.  We train your employees to understand the proper operation and maintenance requirements to keep your fire suppression system in optimal operating condition.
Clean agent suppression systems are required to be inspected in accordance with NFPA 72 and NFPA 2001. Our highly trained technicians can inspect and service all types of special hazard systems.